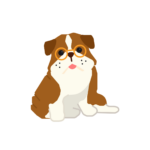 Sniffing around on topics of interest
External requests along with strong internal sustainability goals led Schupan to look for a solution that would empower their team to focus on working towards reducing their climate impact sooner.
When it comes to carbon accounting, being accurate is critical. So, what are the risks of inaccurate data, and how do you avoid it? We break down the different methods of carbon accounting and why you might use one over the other.
SB253 specifically mandates that companies report on their carbon emissions from every aspect of their business, including their indirect (Scope 3) emissions. That means that they need emissions data from all of their vendors and suppliers: i.e. the small and medium enterprises (SMEs) who service them.
With the new sustainability disclosure standards released by the ISSB (International Sustainability Standards Board), the financial sector now has a common language to compare public and private companies in terms of their sustainability metrics.
Scope 3 greenhouse gas emissions often have the biggest impact on your overall climate impact – but are also the hardest to quantify and reduce. As more companies strive to hit net-zero targets, meet changing regulations and keep up with increasingly sustainably-focused customers, measuring Scope 3 emissions is now a priority – and a challenge.
Many offices have their utilities included in their rent or don't have separately metered bills. Where we don't have exact data, carbonhound has built a
There are more than 30 different greenhouse gases and so in order to create a common language to understand the impact that these gases have
As covered by Betakit, we are incredibly pleased to announce that we have closed a $1.3M pre-seed funding round led by Verdexus, Highline Beta and