Highline Beta is a unique model that combines a hybrid corporate venture studio with a  VC firm that supports and invests in innovation. They help some of the world's best known companies achieve their growth innovation objectives, partner with corporate investment to develop ventures, and design pilot accelerators to help major corporations address problems that they can't solve internally.
Why complete a greenhouse gas emission report?
Institutional investors are feeling pressure from stakeholders to produce ESG reports and manage their climate impact. To do this, they are looking to their portfolios that include funds like Highline Beta for data.
Highline Beta was asked to submit a survey to disclose their greenhouse gas, water, and energy data by a corporate fund manager. Creating a carbon report not only unlocks investment from forward-thinking investment, but also sets them up for the future.
Requests from investors and internal sustainability goals led Highline Beta to quantify and report on their carbon footprint, giving them access to the growing market that is making climate a priority.
Carbonhound has the ability to automatically process data uploads (like utility bills from a landlord) and quickly output an equivalent carbon footprint.
This means that Highline Beta could respond to their investor asks in the requested format immediately. They worked with Carbonhound to generate high-integrity climate reporting in just one week. This positions them as a partner that also supports higher-level strategic priorities when compared to their peers.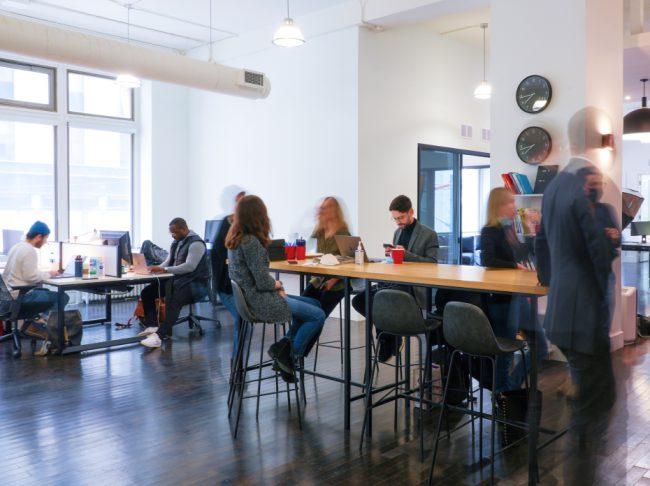 How does Highline Beta use Carbonhound to reach their sustainability goals?
Carbonhound's flexible interface allows Highline Beta to have multiple administrator accounts on the app, include multiple office locations, and upload building-wide electricity and heating data from their landlord. Importantly, the onboarding process for employees also triggered them to add their commute data from the start. Employees were also given an automatic prompt to include their work from home information. This made collecting the required data easy.
Since Carbonhound also gives companies full access to their data, they can now produce reports in different formats for future disclosures or requests. With a clear picture of their impact and the areas that have the greatest affect, Highline Beta can work towards reducing their footprint and setting clear sustainability goals!
Highline Beta was able to produce high-integrity carbon reports in just 1 week!