What gets measured gets done. Businesses of all sizes have an important role to play in addressing the climate crisis, but in order to take action, measurement is a critical first step. But navigating the disclosure landscape can be challenging as standards are constantly evolving.
So, where do business leaders turn to know how to share their climate impact information?
Luckily this is starting to get less complicated. The ISSB (International Sustainability Standards Board) released a new sustainability disclosure standard that creates a common language to compare public and private companies' sustainability metrics and risks. 
The ISSB (International Sustainability Standards Board) is an international Board of experts within the IFRS that sets standards for how businesses share their sustainability disclosures. The IFRS (International Financial Reporting Standards) sets requirements on how companies report their financial details. They dictate the financial reporting standards for publicly listed companies, which have a significant impact on the global economy and businesses of all sizes who work with those publicly listed companies. 
The ISSB's focus is setting a universal standard for the way that companies report on their environmental actions so that all businesses can be assessed using the same criteria and framework.
With the creation of the ISSB within the IFRS, the potential for global reporting requirements is unlocked – and this impacts businesses of all sizes.
Before ISSB came into the picture, there were two groups called TCFD (Task Force on Climate-Related Financial Disclosures) and SASB (Sustainability Accounting Standards Board). With the introduction of the ISSB's S1 and S2 standards that align to those groups' sustainability reporting frameworks, there are now comprehensive guides for companies to share their sustainability-related impact, risks, and opportunities.
What are the ISSB Global Sustainability Disclosure Standards?
The first standard, S1, requires companies to communicate the sustainability-risks and opportunities they face over the short, medium, and long term. Specifically, how they might affect a company's cash flows, access to finance or cost of capital.
This will help lenders, stakeholders, customers and potential investors be aware of their overall sustainability risks and opportunities.
The S2 standard sets out climate-related disclosures and can only be applied with (or in addition to) S1. It speaks to climate more specifically, and includes physical risks, transition risks, and opportunities.
Here are in-depth explanations of S1 and S2 from the IFRS:
Both the S1 and S2 standards include qualitative and quantitative factors under 4 areas: governance, strategy, risk, metrics & targets.
How do S1 and S2 compare to the Task Force on Climate-Related Financial Disclosures(TCFD)?
These frameworks were developed to consolidate the TCFD from the Financial Stability Board (FSB) into the ISSB guidance.
In short: S1 is more broad than just climate disclosures, S2 includes Scope 3 emissions reporting and more quantitative guidance.
Why do the ISSB Standards Matter for Businesses?
With the ISSB standards now released, the financial industry has more confidence that all publicly listed companies or companies with financial stakeholders are speaking the same language when it comes to climate.
Investors and stakeholders now have clear standards to compare companies with each other. Companies also now have a way to track their progress and set tangible climate goals for themselves in a way that can be easily published internally or externally.
How will the ISSB standards impact access to investment and capital?
With a common language to evaluate companies based on their sustainability risks, opportunities and current impacts, these metrics are becoming key indicators of a business' access to funding and opportunity. From sustainability linked loans to sustainability-focused funds and portfolios, the standards allow companies with strong sustainability strategies and metrics to access to lower costs of capital and new investment pools.
How does Carbon Accounting fit into the picture of Sustainability Disclosures?
Your businesses' carbon emissions is one part of its overall sustainability disclosure. Publicly traded companies directly impacted by the ISSB Sustainability Standards and companies who make up their supply chain will soon have to report.
Before you can set goals for or report on your business' climate impact, one of the first steps is measuring your greenhouse gas emissions. Starting with the data is critical to understand hotspots where you need to take action.
With user-friendly and accessible solutions like Carbonhound, you can simply input your operations and have the software translate those into carbon emissions. Your buildings and direct operations, vendors and suppliers, and even how customers use your product or service all contribute to your carbon footprint.
By disclosing sustainability information about your business aligned to ISSB Sustainability Standards, companies are able to communicate their impact in comparison to their competitors, have an explicit understanding of how they can align to global targets and future proof their business by protecting large contracts with net-zero aligned customers.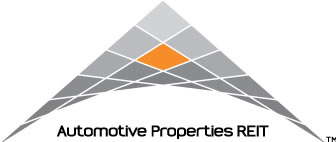 Automotive Properties REIT was able to quantify all of their Scope 1, 2, and 3 emissions under their operational control with Carbonhound without on-staff experts.
Automate your carbon accounting and data collection
Calculate your footprint, manage your climate impact, set targets, and track your progress – all in one place.
What is the TCFD (Task Force on Climate-Related Financial Disclosures)?
The Financial Stability Board created the Task Force on Climate-related Financial Disclosures (TCFD) to "improve and increase reporting of climate-related financial information". It was created to address the need for a consistent way to assess companies' climate risks and opportunities to make better decisions on funding and investing in these businesses.
The TCFD developed recommendations on what information companies should disclose so that investors, lenders, and insurance underwriters can assess and price risks related to climate change.
What is SASB (Sustainability Accounting Standards Board)?
SASB used to be a standalone entity whose goal was to connect business and investors on the financial effects of sustainability. In August 2022, the International Sustainability Standards Board (ISSB) of the IFRS Foundation assumed responsibility for the SASB Standards.