We support this client through our partnership with Sustainable Waterloo Region (SWR). SWR is social enterprise committed to helping local businesses transition to sustainable systems of energy, mobility and construction to help build a cleaner, more diverse economy, and a more just and equitable community.
Your Neighbourhood Credit Union (YNCU) is a credit union based in Ontario with branches in Waterloo, London, Sault Ste. Marie, Timmins and beyond. They provide personalized financial products and services for their members and believe in building strong relationships, fuelling local growth, and creating solutions that deliver real financial returns.
Why complete a greenhouse gas emission report?
In June of 2023, YNCU received their B Corp Certification through their commitment to social and environmental sustainability.
In order to be B Corp Certified, companies are required to achieve a B Impact Assessment score of 80 or above, and this assessment includes having transparent reporting on a company's greenhouse gas emissions.
To maintain their certification, YNCU needed a climate solution that could credibly and efficiently track their emissions as a part of their B Corp certification and to submit to other stakeholders.
B Corp Certification is a designation that a business is meeting high standards of verified performance, accountability, and transparency on factors from employee benefits and charitable giving to supply chain practices and input materials.
Strong internal sustainability goals and external commitments to certifications like B Corp drove YNCU to look for a solution that would automate their climate data management so they could confidently work towards reducing their impact.
YNCU leveraged their access to Carbonhound through their Sustainable Waterloo Region  membership. 
They needed a solution that would save their team time and effort in the long process of collecting the correct data for their emissions and managing the invoices, bills and other relevant sources. Data integrity was important to YNCU, as was ease of use.
Carbonhound's automated data collection allows YNCU to configure the platform once and get up-to-date climate reporting that pulls data directly from their suppliers on a monthly basis.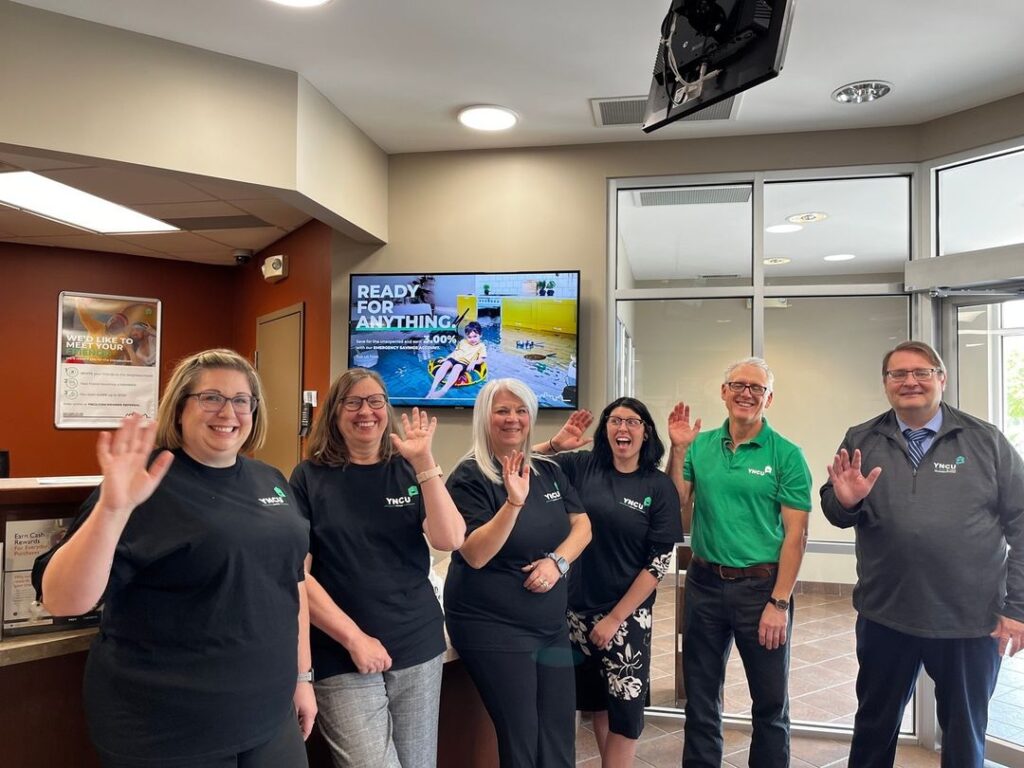 How does YNCU use Carbonhound to reach their sustainability goals?
First, the teams at SWR and Carbonhound helped YNCU identify the data sources they needed to accurately calculate their greenhouse gas emissions. YNCU then connected utility meters and have the option to add more data sources as needed to improve the quality of their reports.
Now they can automate transparent and verifiable data for annual reports, and can spend more time on initiatives to reduce their impact.
With flexible reporting options, Carbonhound also enables YNCU to generate reports based on location or by business unit. This allows them to focus their reduction strategy and maximize their return on investment in a sustainable future.
YNCU has already connected data sources such as utility bills to reduce the time and resources spent chasing data, and they plan to continue to automate their data management for even more insights.
Interested in learning more? Give us a shout!